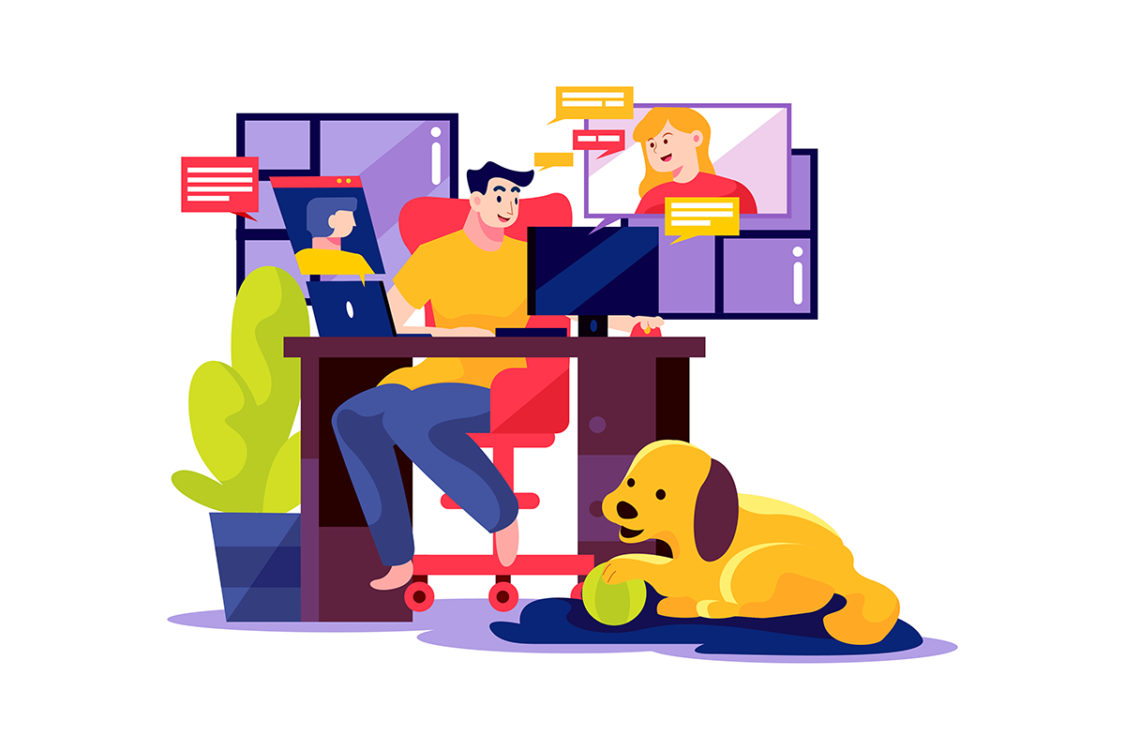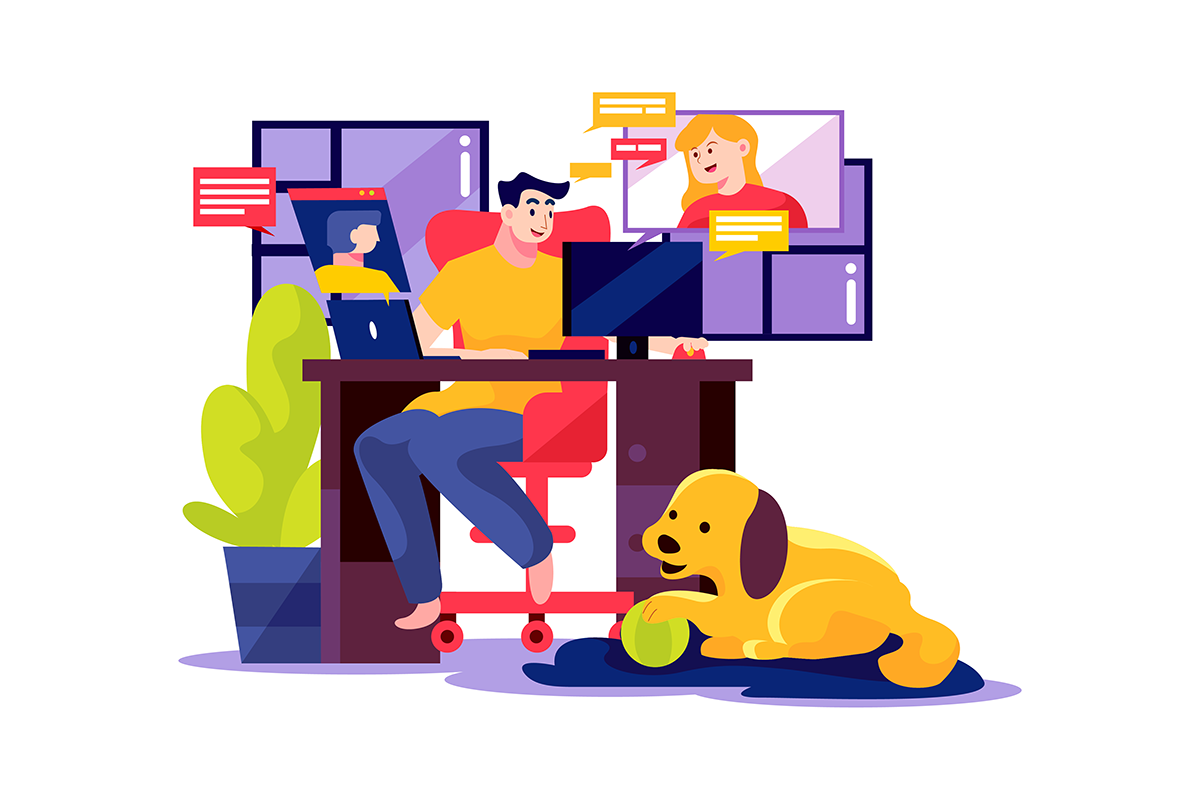 Many businesses I have spoken to lately say that their learning approach has changed drastically in a very short amount of time. As a result, we now face the question; which of these changes are worth sticking with? This article explores the online learning technologies you need now. Learning Management Systems (LMS), Learning Experience Platforms (LXP), Content Creation and User Adoption platforms all have something to offer.
1. Moving from face to face training to blended learning
An obvious area of focus recently has been moving face-to-face training online. Despite physical distancing restrictions starting to ease, many workplaces have accepted that an approach which relies largely on face-to-face is too risky.
Video conferencing alone is not the answer
Taking face-to-face content, and delivering it virtually through video conferencing, seems like a simple solution. Unfortunately many have realised it can be quite exhausting both for the facilitator and participant.
While sessions can be livened up using breakout sessions and interactive tools to share whiteboards and brainstorm ideas, a blended learning approach is a more sustainable way to ensure learner fatigue does not set in.
Blending offers flexibility and certainty
Blended learning breaks up your course or curriculum into sections that can be delivered in a variety of ways. A common break down consists of self-paced online learning, facilitated sessions and video conference. These can be broken up and used in any sequence, for example:
Online initial reading and familiarisation
Facilitated workshop covering important information that needs context
Video conferencing used as mop up sessions or to provide further content or specialisation.
A blended approach does not require a full move to online resources and still offers a chance for meaningful interaction through face-to-face.
Easily manage blended learning with traditional LMS
Managing online courses is a traditional functionality that most LMS can handle. However, one trick is to ensure that the LMS can integrate with your video conferencing platform. You can then use LMS functions to launch and manage the online component as well as workshop components. The benefit is all learners and records are managed in the one spot.
2. Curating and enhancing self-directed learning
Lately we have seen many people expanding their skills through personal development. Even I had a go a baking bread from scratch, YouTube tutorial in hand! This trend has allowed the benefits of self-directed learning to come into focus.
Use LXP functions to collate a person's learning journey
Learning Experience Platform (LXP) functionality allows all the online learning content a user accesses to appear on the one interface.
This can consist of:
Content a user finds themselves through searching
Assigned or recommended learning
Open content (e.g. YouTube), free services or paid services (e.g. SkillSoft)
AI to determine what a person's learning history and interests are and provide recommendations
Stand alone learning content or part of a learning pathway
Having a complete learning history for our people provides important evidence of their achievements and their professional development. Personal development, assigned learning and contributions to social learning are all important records that can be captured using LXP or even LMS.
Ease the burden of too much eLearning with Micro-Learning
Self-directed learning allows content to be accessed as required and in ways that suit your audience. This can be preferable to pushing people to complete content in a formal time-limited setting.
Providing content as small bite sized elements makes it easy to access and more digestible for those who do not have long to spend undertaking training.
Use Micro-learning campaigns to release content to the audience at pre-defined intervals:
Break up content over time period or align with certain events
Incorporate other elements like social learning interactions or gamification to encourage further engagement
Ensure content is retained by sending reminders to reiterate key learning concepts
'Just in time' tutorials can save our precious time
We don't want to have to spend ages searching for a manual on how to do something or go back and re-visit an eLearning module that contained the processes we need to perform our tasks.
User Adoption Technology involves using platform or browser plug-ins to work with software or webbased applications.
It provides just in time tutorials or even step-by-step guidance on how to perform certain processes. Think of the infamous Microsoft Word paperclip but less annoying and more targeted.
This benefits us because we get more time to spend doing our jobs and less time training. Josh Bersin's article about learning in the flow of work explores this further.
3. A place to collaborate, share skills and grow
More remote working has increased the importance of fostering workplace skills, capabilities and enabling social experiences. Relying solely on video conferencing to achieve this will not work.
By tapping into the expertise that HR as well as Learning and Development teams have, and using tools and templates as a scaffold, organisations can build workplace Academies, Universities or Capability Hubs. These hubs are destinations where the focus is on career development, mentoring, and workplace mastery of skills.
The tool and functions that are available include:
Undertaking capability assessments, conducting performance reviews and self-appraisals with 360 degree feedback capabilities
Mentoring programs, featuring logs and feedback
Coaching sessions and scheduling over video
Leadership campaigns
Social learning campaign, skills recognition, RPL
Alignment with VET qualifications and AVETMiss
Hubs such as this are developed using Content Creation platform technologies (also known as Content Management Systems and Authoring tools). In addition, ensuring all access, participation and contributions are tracked and recorded is crucial. xAPI is the perfect technology to ensure you collect all the learning data you need (read more about this here).
---
LMS, LXP, Content Creation and User Adoption technologies all have their place. The ClearXP learning platform incorporates all of these technologies and provides the functions that our customers need most.
---
Not every need is the same so get in touch or subscribe now to get the inside word and free advice on how the latest learning technology can assist you in the real world.